Prediction of Tail Efficiency of Supersonic Missile Configurations with Special Application to Interdigitated Wings and Tails with Resultant Angle of Attack in a Plane Midway Between Wings ~ Original Declassified Technical Study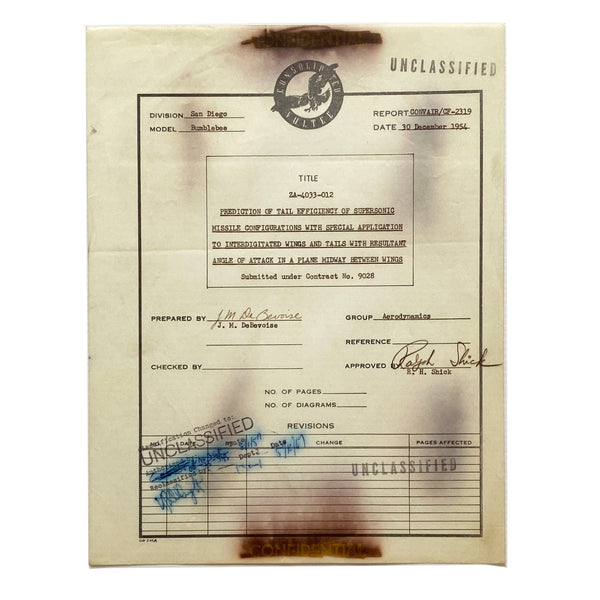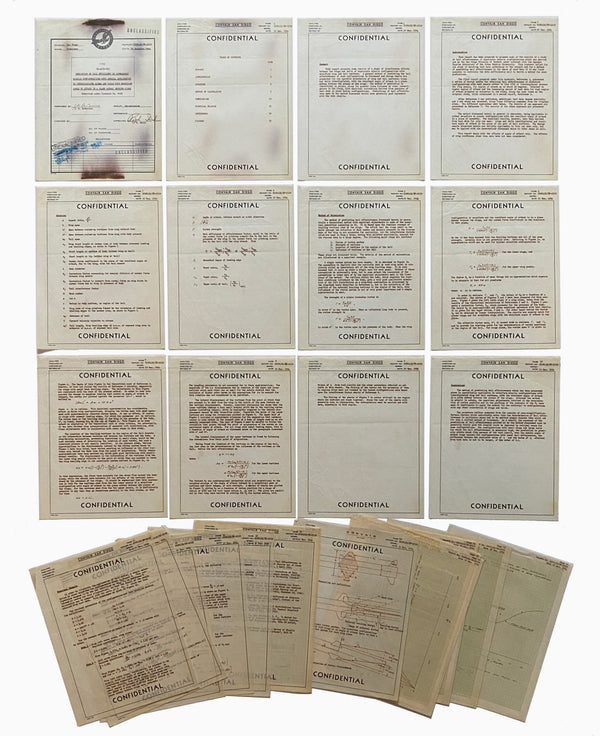 Prediction of Tail Efficiency of Supersonic Missile Configurations with Special Application to Interdigitated Wings and Tails with Resultant Angle of Attack in a Plane Midway Between Wings
Very rare original declassified technical study under US Air Force contract at the beginning of the project which, in 1957, resulted in Atlas, the first Intercontinental Ballistic Missile. Atlas would later become the launch vehicle that sent the first four Mercury astronauts into space. Signed by the Convair author and by Ralph H. Shick, Convair Chief of Aerodynamics.
San Diego: General Dynamics/Convair [Consolidated Vultee Aircraft], December 30, 1954. Unbound pages, produced on a special paper using an early form of photocopying. 32 pages total, including 15 pages of rocket diagrams and graphs. Originally classified Confidential, with 1967 declassification stamp.
Declassification marks smeared on front cover, illustration pages with punched holes at spine. Overall, in very good condition.